How to install
All of prc files're installed just like the other
Palm applications.
It's only PalmPickle which is shown on the Palm.
After being installed, PalmPickle applications're
registered and shown on the desktop of the Palm.

If you'd like to have the usual launcher of PalmPickle,
go to Preference of SET menu.
Check "PalmPiclke is Main DeskTop".
PalmPickle is also to be displayed by home button.

If you'd like to set up a Palm application from PalmPickle,
register it to a launcher called P_LUNCH.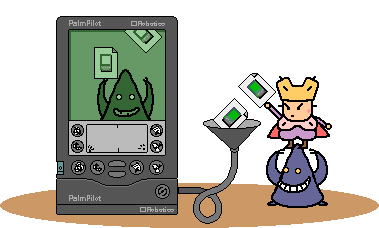 BACK